Your Source for Courtyard Gates in St. George, UT
Steel Creations offers residential courtyard gate designs in St. George, UT. Gates offer added security for your family, pets, and possessions. Order yours today!
Courtyard gates are a subtle but impactful addition to your property. They elevate your home's curbside appeal and make a great complement to your fencing and archways. On top of that, they are a smart and cost-effective security solution that may deter potential trespassers. All in all, a courtyard gate in St. George, UT, is a smart investment that will elevate the appearance, appeal, and value of your home.
Whether you need to replace your current gate, want something new, or require a repair to your current installation, we're here for you. We are skilled and experienced metalworkers who facilitate a variety of gate solutions. Come to us for:
Gate Design and Fabrication

Gates are just as much works of art as they are security devices. Let's create the ideal piece for your property. Our adaptive and skilled fabrication team can turn concepts and sketches into beautiful gates.

Gate Repair

The unexpected is the only true constant in daily life. We understand that your gate may get damaged or tarnished in some way. We're here to make things better. Our team conducts gate repair services, which may include welding and restoration work.
Make your investment last. On top of our custom gate design and repair services, we can provide additional services that elevate the appearance and durability of your investment. From pet-proofing attachments to new accessories, your options are virtually limitless. We can even craft custom pieces that fit seamlessly with the established aesthetic of your home.
Tell us your ideas of the perfect gate, and we will fabricate them for you. Contact us and request an estimate for our custom courtyard gate services. We proudly serve homeowners throughout St. George, UT.
STANDARD
COURTYARD GATES
Our most economical choice.
(straight or arched)
* Add-Ons are available
for an additional charge.
CUSTOM
COURTYARD GATES

Have a design in mind?
Or do you have a picture,
or simply a sketch on paper?
You Dream It - We'll Create It
MATCHING DOOR COURTYARD GATES
Show off your unique style
and create curb appeal
with a custom courtyard gate that matches or compliments the design on your front door.
* Available ADD-ONS:
Pet Proofing

Solid or Perforated Backing

Plasma Cut-Out Designs

Side Panels

Powder Coated or Patina



Design Accessories: spires,

finials, baskets, knuckles
Style # CY-100
Style # CY-101
Style # CY-102


Style # CY-104
Style # CY-105
Style # CY-106


Style # CY-108
Style # CY-109
Style # CY-110
Style # CY-111
Style # CY-112
Style # CY-113
Style # CY-114
Style # CY-115
Style # CY-116
Style # CY-117
Style # CY-118
Style # CY-119
Style # CY-120
Style # CY-121
Style # CY-122
Style # CY-123
Style # CY-124
Style # CY-125
Style # CY-126
Style # CY-127
Style # CY-128
Style # CY-129
Style # CY-130
Style # CY-131
Style # CY-132
Style # CY-133
Style # CY-134
Style # CY-135
Style # CY-136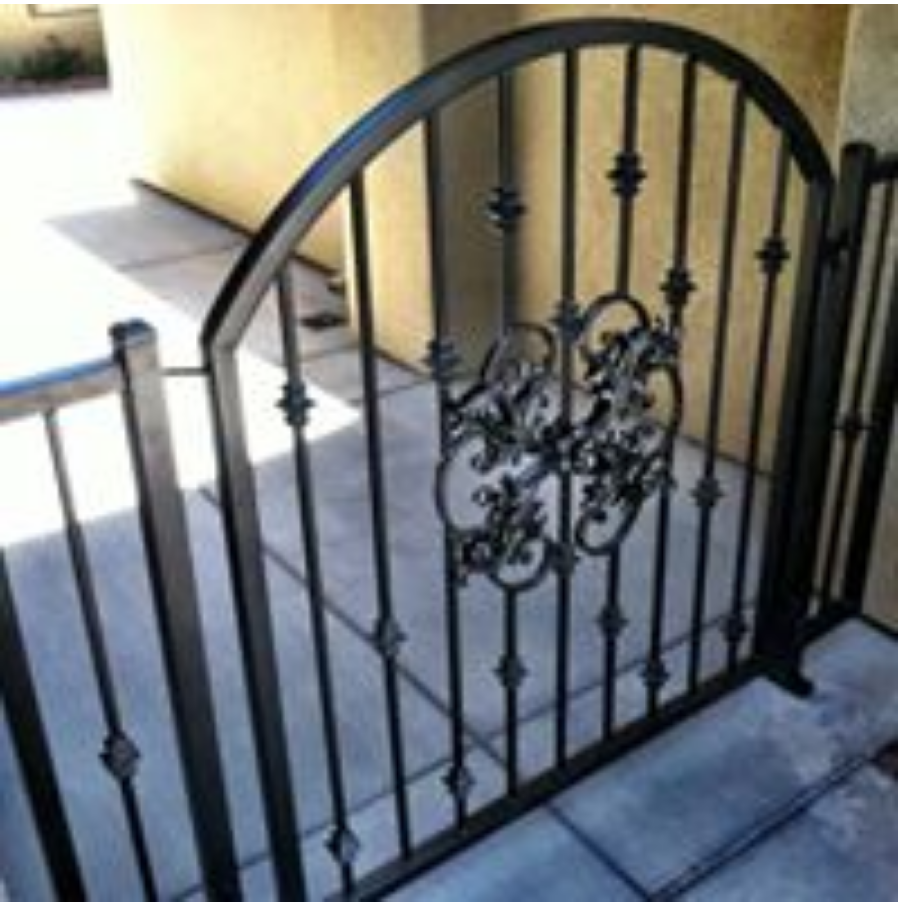 Style # CY-137
Style # CY-138
Style # CY-139