Dumpster / Pool / Utility Gates
We also offer utility gates for St. George and all of Utah.
When you choose a gate from Steel Creations, you get more than just a barrier, you get a gate that looks professional and blends well into any property.
Our decorative options add a level of artistic beauty and uniqueness as well.
Contact us for more details about our iron welding services.

Style # UG-403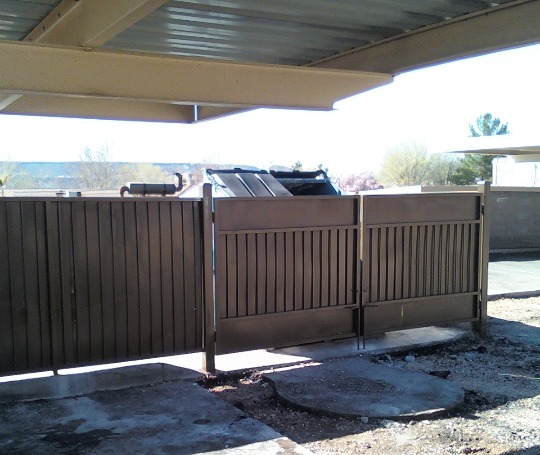 Style # UG-402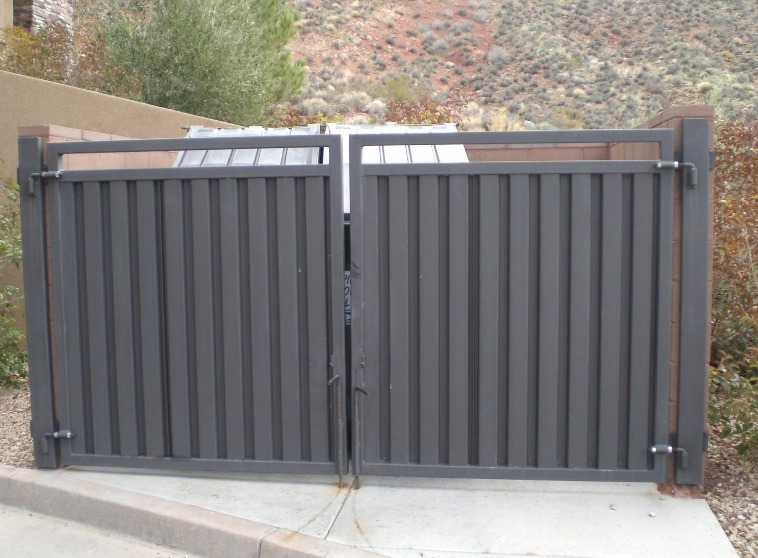 Style # UG-401
Style # UG-400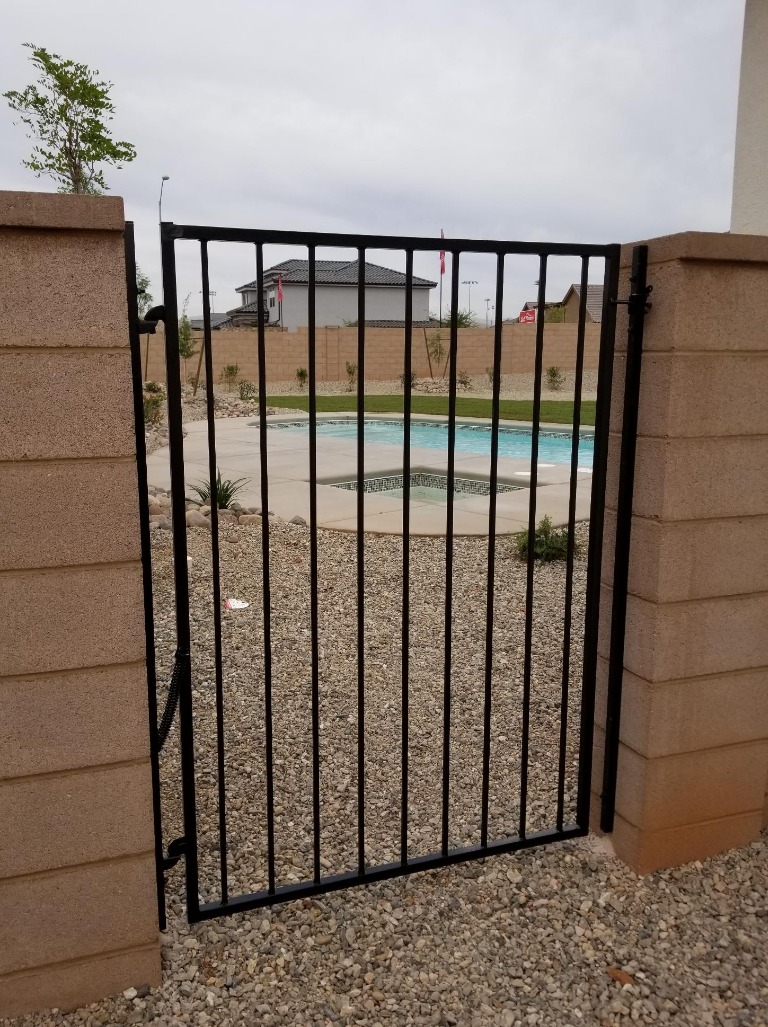 Style # UG-500
Style # UG-501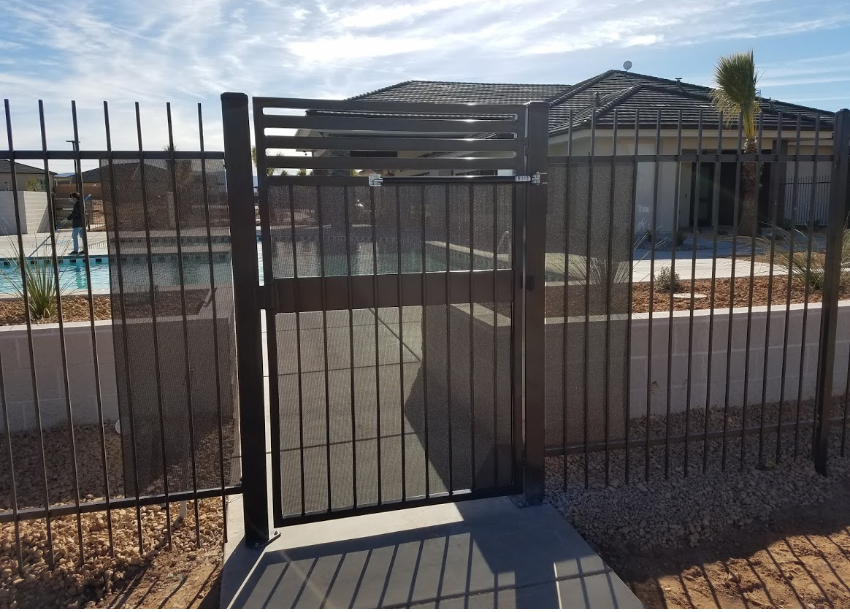 Style # UG-502
Style # UG-404
Style # UG-405
*ALL photos are owned by Steel Creations

---
---


There are many reasons why you should purchase and install robust, dependable gates for your property. Security is one of the first thoughts that come to most people's minds, and it's a good one. It's vital to keep your yard and buildings safe from intruders. On the other hand, utility gates also serve the purpose of keeping children and pets in your yard as well.
The same thinking can apply to pool gates as well. We all know that it's essential to keep your pool area enclosed. It provides a level of privacy for pool users, but it also serves the purpose of keeping people from wandering into your pool area and having an accident.
Dumpster gates control access to trash cans to prevent unauthorized usage of the facilities. Some people take advantage of unsecured dumpsters and overflow them with their own trash or else go through the bins for items. Gates also help to keep pests away.
Contact us
for more information about the different types of

gates

we design, install, and repair.
Our specialists are proud to work for customers located throughout St. George, Utah and surrounding areas.